Edinburgh is seeing an increase in chalk graffiti right now but this time it has a message. Unlike a decade ago when an art student promoted his degree show chalking (is that even a verb?) "
Who Is Ryder?
" across Edinburgh, this time the graffiti has a message of doing good. The day after Valentine's Day we have "You Look Pretty Today! :)" and a week before Mother's Day (it's tomorrow!) "Tell Your Mother You Love Her!" appears.
Is this the work of someone wanting to make the city a happier place, or an experimental piece of art about love (such a cynical thought!)...?
PS: #700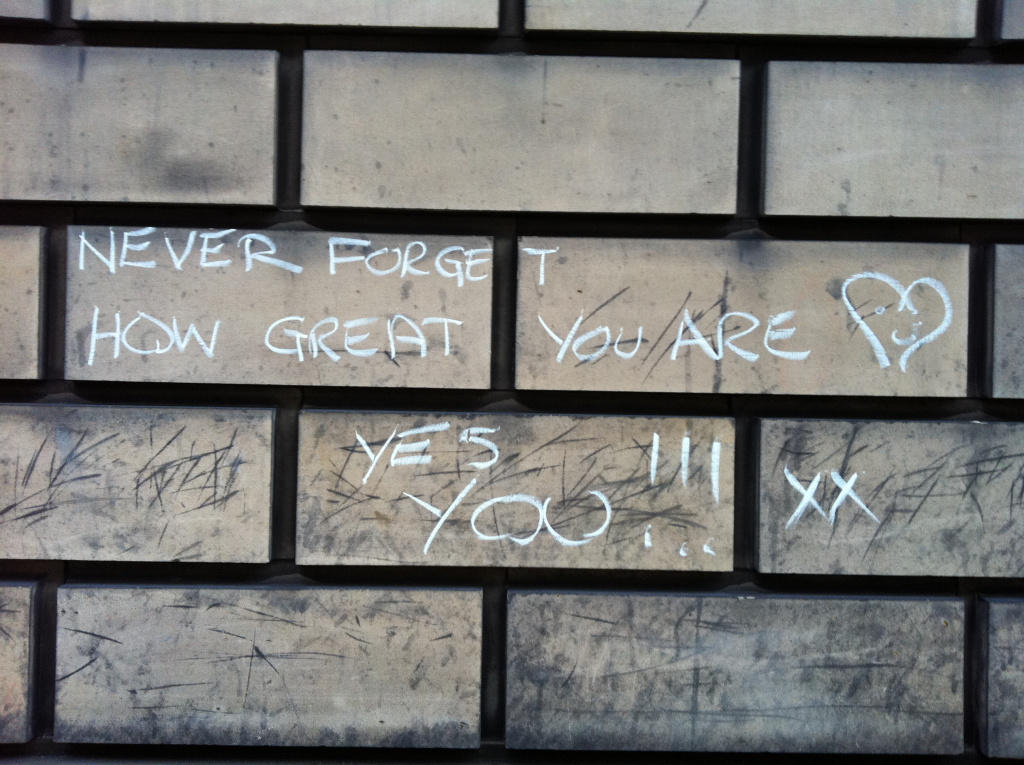 UPDATE: Another nice one taken near The Royal Mile (via
Google Local Edinburgh
's twitter feed)